Hi guys!
I have decided to take House Willum as my first project! Because this is a foster project, I'm happy to be able to update/redo it! Some of the idea's/plans of Maci are still here.
I'll insert the link below and if there are any questions or something that I've missed, feel free to ask me!
All of my tests are on my plot at /warp daenerys, fly up to the
second
floor.
I hope you like it! -
Dany

Project Application: House Willum by Daenerys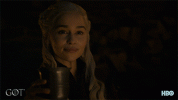 Last edited: