I return with an updated plan for the main settlement as well as tests.
The main settlement will now be closer to a large fortified village at the foot of a former Warrior's Sons commandery. The main inspiration was La Couvertoirade.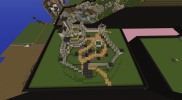 New house tests. The ground floor is used as sheep pens with the above floors being the residence. The village will be mostly 1.5-2 story houses, with the square and gates having the larger 2-2.5 houses.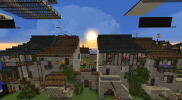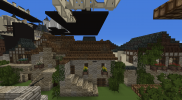 I also have a terra test. Note the area at the bottom is intended to be forested i haven't finalized the tree mix yet. Also things like the flower mix may be changed.