What is your age?
21-24
In what country are you living?
Russia, Moscow time zone
Where did you first hear about WesterosCraft?
Don't Remember
What do you like the most about GoT/ASoIaF?
Generally speaking, realisticity. At one side, in case of the world, which feels broader than description of it and thus self-sufficient from plot line. Even through it has it's inaccuracies, I nevertheless find it most credible among all Fantasy worlds known to me. At the other side, in case of human personalities and relationships, which are realistically determined by continuous actions, rather than by conceptions external to these actions, thus making characters appear possessing free will and reason. And especially I like that those characters who recognise their will and reason prevail over the ones who blindly follow some conception or idea in their head, only to be failed in the end by their own prejudices.
What is your favorite build on our server?
I guess you know far better than me, oh reader noble to this server, how hard this choice is. But let it be Duskendale, because in it's completeness it has clear look and feeling of real Medieval town. No less than any specific building I like landscapes and styles which, gradually changing one after another, tie together numerous projects into one realistically structured world, while big castles and towns give a feeling of being little worlds in themselfs.
Why do you want to join our server?
I long ago became dissapointed with what is usually perceived as being examples of beautiful architecture in Minecraft (But I don't deny that anything is beautiful in it's own right, especially if someone put a lot of effort in it. My tastes aren't universal). Since then, I was in search of architecture simple yet beautiful in it's inner and external harmony. Trying various things myself, I acquired some experience, while rarely completing anything large.
When I discovered WesterosCraft, I was greatly surprised that there's such a grand project, where builders have a view on architecture in Minecraft quite alike I was searching for (Even common things in Minecraft architecture in which I dissapointed can be seen a lot on Old Westeros). So, I spent nearly a year (perhaps more than a year, if time before I actually joined the server as a guest is counted), exploring Westeros, taking a lot of inspiration, admiring architecture of the server. I combined my own experience with experience gained on WC in my recent practices with much success. And recently, I decided to join the server, contribute as more as I can to this great project and to finally fully realise accumulated experience and potential.
Trying to be objective, I can list following traits I have: first of all, then I'm planning or building something, I try to imagine how would real world people build it in real world, how they would arrange and use space, what exactly they would build, since no one would build anything without purpose in real world, Secondly, I try to build realistically in matters of construction, planning both exterior and interior simultaneously and with regard to each other: Thirdly, I pay attention to natural enviroment, since it defines most aspects of architecture; Also I use my historical knowledge about architecture, society and economy.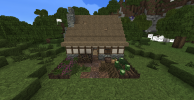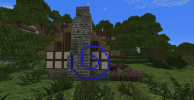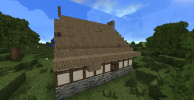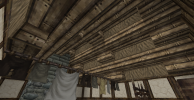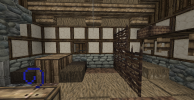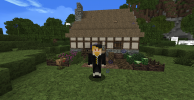 Did you follow the application rules?
You know nothing, Jon Snow