Howdy!
Starting this thread to have one single location for all Neck re-terra related news and discussion. Let me start by presenting my overall plan and then go further into details of each zone with some screenies of the tests. Note: the map below is very rough and approximate, and not to be taken as a 100% accurate plan.

So, The Neck will be divided into multiple distinct areas/zones, each of which will have some internal variation.
Mixed and conifer forests don't need any explanation, you all know what they are.
Salt marshes:
these are the areas closest to the sea. Pretty barren, sparsely vegetated, mostly just tall grasses. Here's a couple of biome variants: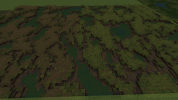 Further inland, as water starts to turn brackish, we get some more vegetation: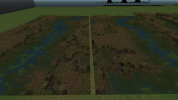 Wet marshes:
these are a sort of an transition zone between salt marshes and bogs, more lush and drier than salt marshes, but not as diverse as bogs. These will have a few biome/vegetation variants to keep things interesting.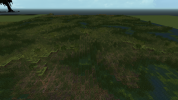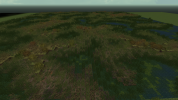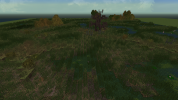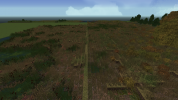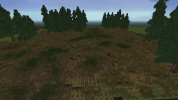 The further inland we go, the vegetation will start to grow more substantial: first we get small bushes, then bigger ones, after that small clusters of trees and finally larger forested areas.
Bog:
still quite wet, with scattered pools and streams everywhere, but very few larger bodies of water. Note: the tests below are not finished, I'll make the vegetation more varied by adding cranberries, some suitable flowers and such.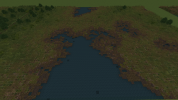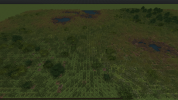 There are no tests of the actual swampy part of The Neck yet, those will come after we get an update with some Neck-specific blocks. We'll also most likely need some new tree schems before proper testing on the swamps can start.
You can find all the tests at /warp necktest, I'll be adding more soon and post screenies of them here too. Comments, feedback, ideas and suggestions are more than welcome!
Ps: All of the above tests are made with scripts with no or very little manual labour, if there's interest I can make a post detailing the actual scripts too.