What is your Minecraft username?
TheIrishFisher
What is your age?
13-16
In what country are you living?
I am from Austria. (NOT Australia. Austria.)
What do you like the most about GoT/ASoIaF?
It is a fully functional world. As a Writer myself I do really appreciate Martins work. And the worldbuilding is a 15 out of 10. My favourite scene is probably Dany hireing the Unsullied and my favourite character was
the one and only Jon Snow
What is your favorite build on our server?
Any lony castle is cool. I remember roaming around the server, finding a lonly tower in the north and spending half an hour trying to get the perfect picture with shaders. My favourite is probably Ferren Castle
Why do you want to join our server?
I know, it sounds odd but I have already applied but I deleted my email i logged in with. In case you want to know, my previous name was Grien09. So here I'm back again. So don't wonder, in the background of my build are some walls of the second task you gave me. I want to join, because I like building in Minecraft and with a team its even more fun. The modpack is great and your work is stunning.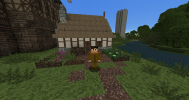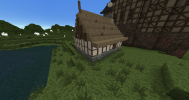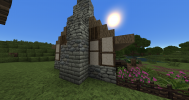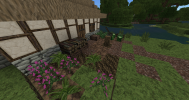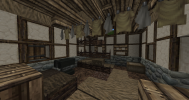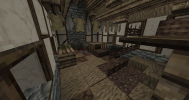 Did you follow the application rules?
You know nothing, Jon Snow.