What is your Minecraft username?
Groot_Bro
What is your age?
21-24
In what country are you living?
Denmark
Where did you first hear about WesterosCraft?
From a friend
What do you like the most about GoT/ASoIaF?
What I liket the most is the fact that everything you dont think can happen, often will happen. By this i mean in terms of characters who we come to love as the storyline progresses, will suddenly die or disappear. Characters
What is your favorite build on our server?
Felwood... Kor_Bro (My actual brother) is threatening me to say this... But I have to admit he does a good job! However, I really love Highgarden as well!
Why do you want to join our server?
I love being creative and to build stuff. I've designed houses and built all kinds of stuff in SketchUp and AutoCad for quite a few years, while every now and then building stuff in minecraft. I also have a passion for the GoT/ASoIaF universe and being able to built the universe which we spent so much time learning about in the books and the tv-series would be amazing to take part in. While I'd be new to me to build with the Westeroscraft texture packs and methods, I believe I can bring a lot of experience with building in general as I've done so for many years. I've also observed my brother Kor_Bro build for many years and he has gives me feedback and ideas for a lot of stuff.
As you can see on the pictures below i first built a copy of the Apphouse build and next to it a slightly different version, built more or less with the same palette but a tad bigger, different shape and a bigger yard, just to get the feel of the blocks and how to use them.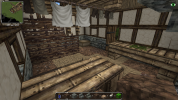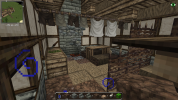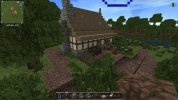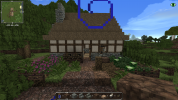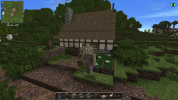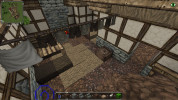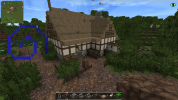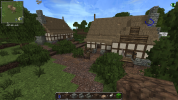 Did you follow the application rules?
You know nothing, John Snow