What is your Minecraft username?
FrorexPLUS
What is your age?
13-16
In what country are you living?
Poland
Where did you first hear about WesterosCraft?
From a friend
What do you like the most about GoT/ASoIaF?
and this and this
What is your favorite build on our server?
custle
Why do you want to join our server?
because he is creative and beautiful cool people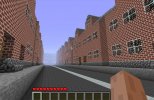 Did you follow the application rules?
yeds
Last edited: