What is your Minecraft username?
ProfetionalFEED
What is your age?
17-20
In what country are you living?
United States of America, Mountain Time (Colorado)
Where did you first hear about WesterosCraft?
Youtube
What do you like the most about GoT/ASoIaF?
How can I possibly pick with so many great moments? Is it the mind shattering reveal in the final Sansa chapter of Storm, Joffrey's death, Tyrion's trial, the liberation of Astapor? The books are filled with so many great moments its difficult to say what I like most, however one of my favorite scenes occurs in chapter 23 of a Storm of Swords. The hilarious use of dramatic irony between the good master Kraznys mo Nakloz and Daenerys as he rains insults on her only to have Missandei alter the phrase into courteous praise showcases Martin's adaptability and wit. Two features which make ASoIaF so good in my opinion. The brutal realism and intricate world building/ planning are prominent elements which contribute to the success of the series, but in my opinion the story would become monotonous if Martin weren't able to throw comedic relief, dramatic irony, or even vulgar buffoonery at the reader to vary the pace of the books.
What is your favorite build on our server?
By far Highgarden, with White Harbor the only possible contender. Though Highgarden is not as large as Kings Landing, the elegant use of empty space makes the build superior in my mind. Every major castle is staggeringly picturesque, but Highgarden doesn't fear empty space like Kings Landing or White Harbor, or any other major city. Highgarden reflects the new and more sophisticated build style of the server. Instead of the almost oppressive intricacy of builds like Riverrun, Highgarden is realistic, yet ornate. Highgarden is the build which for me feels most like a perfect translation of the book. Its impossible to fully capture Kings Landing's smell or its overpopulation in Minecraft, but the beauty and wealth of Highgarden and the Reach have been peerlessly depicted on the server.
Why do you want to join our server?
I've loved building in Minecraft since I was young. Like many others who have applied to be a builder here, I cherish Minecraft as an outlet for my creativity. Nonetheless, I would not say that I have ever before been gripped by a desire to contribute to a server. Only this server combines some of my favorite things. Having recently finished book 5 and now desperately waiting for Winds of Winter, I have Game of Thrones on the mind constantly. This passion for ASoIaF was built on an older passion for fantasy and medieval history. A passion which Minecraft let me pursue. I can still remember visiting Carcassonne when I was 11 and downloading Minecraft pocket edition because I was so desperate to build a castle in Minecraft I couldn't wait until I got home to my PC. Castles have always been my favorite structure, and are the most common thing I build in Minecraft. Seeing the intricate builds on the server, and especially the custom blocks which take those builds to a new level, has inspired me to want to join. I only very recently found out about this server, so I won't pretend that I know how to use the unique blocks or build like a pro. I have much to learn but I am inspired by what I see in this server: a community of gifted builders I can learn from who love the series I love most.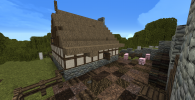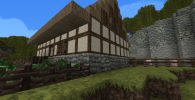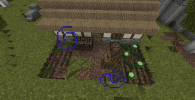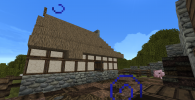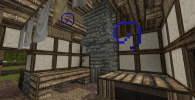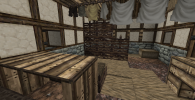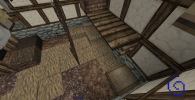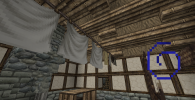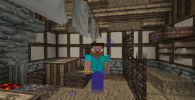 Did you follow the application rules?
You know nothing, Jon Snow.