Hihi everyone,
I'm submitting a redo appeal for Hellholt under clause C and partially clause B. Hellholt has been declared abandoned a while ago by Dutchguard.

C) Abandoned Build Clause
Evidence of abandonment: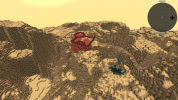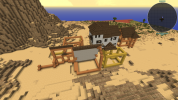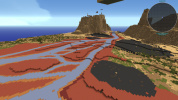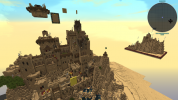 Hellholt in some respects has started showing signs of ageing. This is mostly apparent in the creative direction of the project, as it seems to take a more Moorish direction with its style. This is in sharp contrast with the more distinctly Iberian style comtemporary Dorne has (think of Wyl, The Tor, Blackmont etc.). This is especially visible in the castle, which seems more reminiscent of older Dornish castles than current ones. The individual building techniques used in the town are mostly up-to-date and not obviously outdated, but the Hellholt proper does employ some detailing that's not used extensively anymore. Think of log detailing, some structural elements, the palette and accompanying detailing etc. The general layout of the castle and the town also seems a bit more fantastical and over-the-top than is currently deemed approriate within server standards.
I'm mostly opting for a redo rather than an update or a foster as I'd like to ensure some sense of cohesion with other current Dornish projects (keeping in mind the differences between sub-regions of course). An update would be a lot more challenging, as the project as it stands is pretty far removed from the current direction Dorne is heading in a lot of aspects. It should also be noted that the project doesn't seem to be very far along, as only the area around the town/castle seem to have been worked on. I could be wrong regarding this though.

B) Inadequate Canon Clause
This is a more minor aspect, but per Fire and Blood canon Hellholt is supposed to have a curtain wall that's not currently present. See the following paragraph:
"
And Rhaenys and Meraxes returned once more to the Hellholt…where tragedy struck. The Targaryen dragons, bred and trained to battle, had flown through storms of spears and arrows on many occasions, and suffered little harm. The scales of a full-grown dragon were harder than steel, and even those arrows that struck home seldom penetrated enough to do more than enrage the great beasts. But as Meraxes banked above the Hellholt, a defender atop the castle's highest tower triggered a scorpion, and a yard-long iron bolt caught the queen's dragon in the right eye. Meraxes did not die at once, but came crashing to earth in mortal agony, destroying the tower and a large section of the Hellholt's curtain wall in her death throes.
"
-Fire and blood, Reign of the dragon; the wars of Aegon I
Also the way Meraxes, who was by all accounts a fairly large dragon, fell to her death wouldn't feasibly be possible in the current Hellholt. The canon stipulates Meraxes collided with the ground in the castle yard; Hellholt currently doesn't have a courtyard or castle yard large enough for that to happen. This is described here:
"
Whether Rhaenys Targaryen outlived her dragon remains a matter of dispute. Some say that she lost her seat and fell to her death, others that she was crushed beneath Meraxes in the castle yard. A few accounts claim the queen survived her dragon's fall, only to die a slow death by torment in the dungeons of the Ullers. The true circumstances of her demise will likely never be known, but Rhaenys Targaryen, sister and wife to King Aegon I, perished at the Hellholt in Dorne in the 10th year After the Conquest."

-Fire and blood, Reign of the dragon; the wars of Aegon I