What is your age?
13-16
In what country are you living?
United Kingdom
Where did you first hear about WesterosCraft?
Planet Minecraft
What do you like the most about GoT/ASoIaF?
I just love the wold it is like all the history and places and people. Its just amazing. But if I had to choose 1 thing it would be Tyrion because he is so smart and he is funny.
What is your favorite build on our server?
I love Casterly rock and Lannisport because i just love them as places in the books and the Lannisters are the best. Also I really love the building style.
Why do you want to join our server?
I want to join the server because I love the Game of Thrones world and I just want to be part of this amazing build. I can be useful because I'm very dedicated and I have a lot of time on my hands. I will admit I am not the very best at building but I think that with practise I can improve and what I lack in building skill I make up for in dedication.
Tell us about your build.
My build is set in the Riverlands in a small village. The people who live here are poor farmers but they also fish. I chose the 4 different types of stone because I wanted it to seem quite rundown and look like the people who live there are to poor to fix it. I chose the fish barrel because it shows that they fish and that they eat those fish. I chose the straw beds because i wanted to show again how poor they were.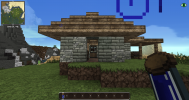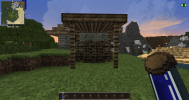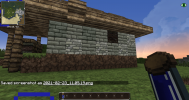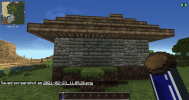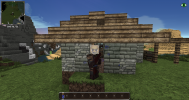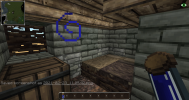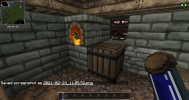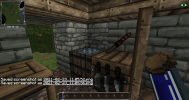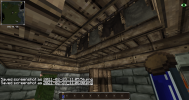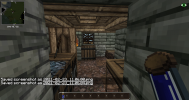 Did you follow the application rules?
You know nothing, Jon Snow